Jessica Stern PhD – Anxiety Disorders – It's more common than you think! (Podcast)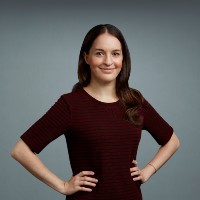 Do you suffer from Anxiety? Is it something you should worry about? What is a healthy level of anxiety and when does it start to impair your day-to-day functioning?

Jessica Stern, PhD, breaks down various anxiety disorders, anxiety symptoms, and what we can do to lower our overall level of anxiety.

Dr. Stern is a clinical psychologist and clinical instructor at the  Steven A. Cohen Military Family Clinic and Psychiatry Associates at NYU Langone Health, in New York, NY.

For more information, please consider following Dr. Stern on Twitter @DrJessicaBStern

This podcast is available on iTunes, Spotify, Anchor, and many other sites. Thank you for listening!