Dr. Cecily A. Clark-Ganheart – High Risk Pregnancies, Weight Loss, and Fasting (Podcast)
In this episode Cecily Ganheart, MD discusses the factors that contribute to high risk pregnancies, and how modern medicine can mitigate those risks.  Dr. Ganheart and Dr. Ferguson also have an enlightening discussion about Dr. Ganheart's own personal experiences with birth, weight loss, and living a healthy lifestyle.
Is Aspirin effective against Preeclampsia?  How do doctors feel about home births?  What is selective reduction?  And how does bone broth fit into all this?  Listen to this episode of the Get Healthy 360 Podcast to find out!
For more information, you can follow Dr. Ganheart on
instagram/facebook @ fastingworkgirl
Website: www.fastingworkgirl.com.
Email: info@fastingworkgirl.com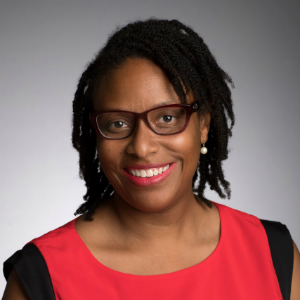 Dr. Cecily A. Clark-Ganheart, MD is a Maternal-Fetal Medicine subspecialist, who resides in the Kansas City Area.  She received her undergraduate degree in Human Biology from Michigan State University and received her medical degree from Michigan State University College of Human Medicine.  She went on to complete her residency in OBGYN at Hurley Medical Center/Michigan State in Flint, MI.  Dr. Clark-Ganheart completed her fellowship in Maternal-Fetal Medicine at MedStar Washington Hospital Center/Georgetown University Hospital. 
Aside from her clinical practice, she has taken an interest in health and wellness, particularly intermittent fasting and the nutritional benefits of eating a natural, human diet.  Through her own personal experiences, she hopes to inspire others to seek a balance between natural and traditional methods for optimizing true health.